Address
2709 SE I St Suite 11
Bentonville, AR 72712
Why Your Friends And Neighbors Love Us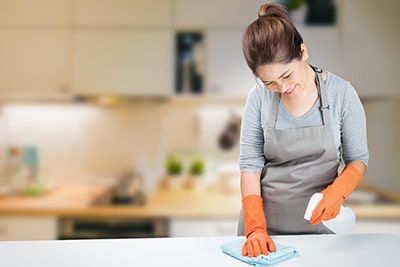 Locally Owned & Operated
We are more than just a cleaning business. We are your friends and neighbors.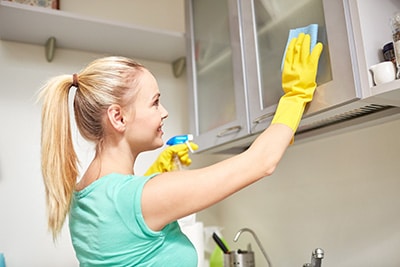 Certified Cleaning Professionals
Giving you access to the best cleaning professionals in Bentonville.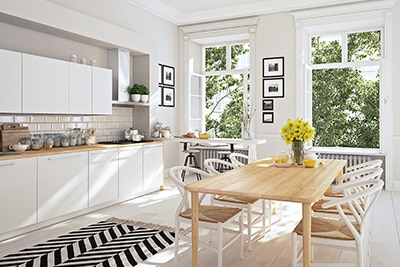 5-Star Quality Every Time
Bringing the beautiful and enjoyable look and smell back to your home.
Bonded & Insured
Keeping you and your belongings safe in case of accidents while cleaning.
Eco-Friendly Cleaning Options Available
Keeping you and your family safe from harmful cleaning chemicals. 
100% Satisfaction Guaranteed
We promise if it's not how you expected we do what it takes to make it perfect.
Amazing Customer Service
We make it a goal to always be here when you need help. 
Budget Friendly
Keeping to the Bentonville tradition that we started long ago. Giving you amazing service at the lowest price possible. 
Background Checked
All of our employees pass extensive background checks.
Request Your House Cleaning Estimate
Fill out the form below to learn how we are helping make the lives of your friends and family easier every day.

Lynn Kwartowitz
"Melissa Maleki does a great job – we have furry family members & 3 teen boys. . . she isn't overwhelmed and does a superior job. Really appreciate her and Busted Knuckles"
– From Facebook

Courtney Killingsworth
"We have had such a positive experience with Busted Knuckles Cleaning! With a toddler and a dog, our house is in constant need of attention. Melissa does such a great job – and is always so kind and upbeat. She gets right to work, and I always feel so thankful to have her. Plus – my blinds and bathrooms have never been so clean."
– From Facebook

Alicia Dagley
"Busted Knuckles Cleaning were so prompt to get us on a monthly cleaning schedule. Melissa is incredibly kind and thoughtful and communicative. Our house is always so fresh and clean, and Melissa has an attention for detail that is so appreciated."
– From Facebook
Our Cleaning Checklist
The services we provide every time we visit your home.
Cobweb + Baseboard Dusting
Furniture & Wall Hanging Dusting
Vacuuming, Sweeping, & Mopping
Everything In "Throughout The House Column"
Everything In "Throughout The House Column"
Cabinet Fronts Spot Cleaning
Sinks and Countertops Cleaning
Everything In "Throughout The House Column"
Everything In "Throughout The House Column"
Cabinet Fronts Spot Cleaning
Sinks and Countertops Cleaning
Oven Front + Stovetop Cleaning
Appliance Front Cleaning + Polish
Service Add-ons
Get the most out of your house cleaning service by adding on awesome specialized services.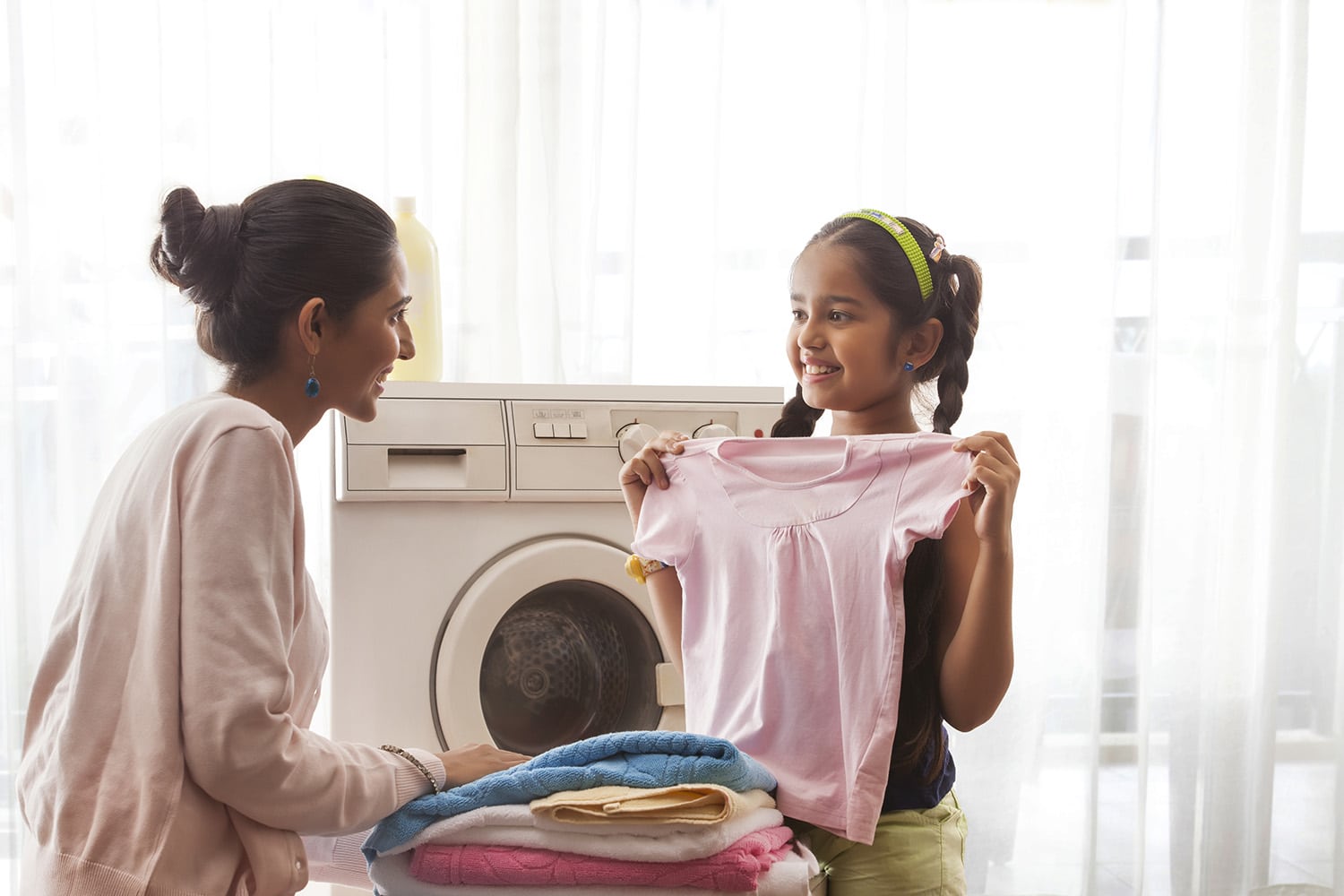 Laundry Service
Wash, Dry, Fold, Put Away
You can have Busted Knuckles Cleaning wash, dry, fold and put away your clothes while we do your home cleaning.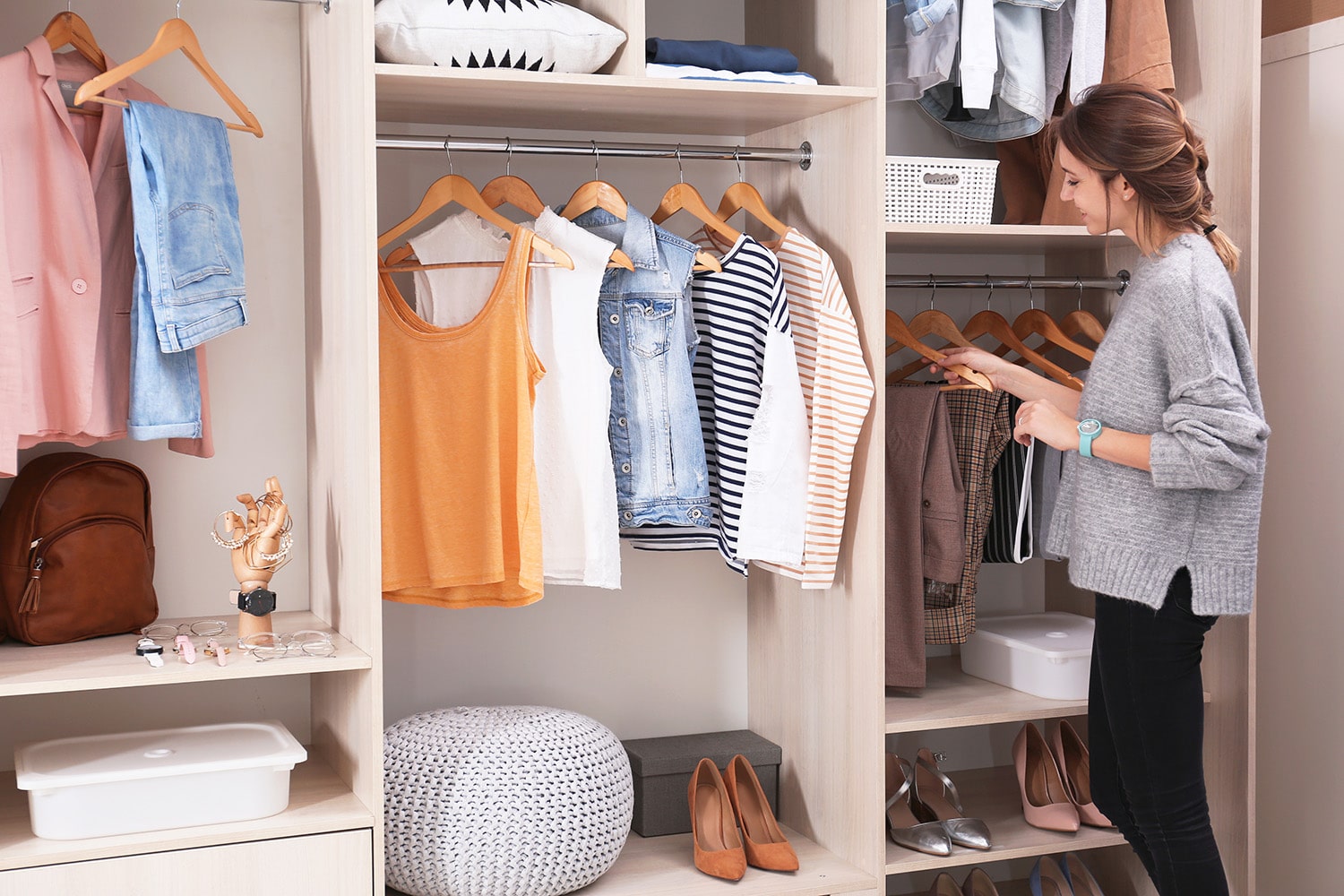 Home Organizing
Tidy, Rearrange, Organize
You can have Busted Knuckles Cleaning declutter and reorganize messy areas of your home so you can enjoy them again.
Oven Cleaning
Removing build-up, grime, and gunk from the interior of your oven and racks.
Baseboards Cleaning
Dusting and cleaning your baseboards so your home stays dust-free longer.
Blinds Cleaning
Keeping your window shades and blinds clean week-in and week-out.
Refrigerator Cleaning
Keeping your refrigerators and freezers clean and sanitary.
Doors & Frames
Removing fingerprints and gunk from your doors and door frames. 
Light Fixture Cleaning
Keeping your home bright by dusting and cleaning your light fixtures
FAQ
Get answers to the most common questions we are asked
Will The Same Maid Clean My Home Every Time?
We try our hardest to send the same maid to your home every visit. In the case of call-ins or scheduling changes, we may substitute cleaners.
Typically, your home will be cleaned by a single maid but larger projects sometimes require multiple cleaning professionals.
How Much Does Recurring Beautification Cleaning Service Cost?
When you hire Busted Knuckles, maid service cost is based on hourly rates. The standard hourly rate to hire recurring maids and house cleaners in Bentonville are $30 per hour. Though total costs vary based on how clean your home is, most homes averaging 2,000 square feet cost between $100 and $130 to clean per recurring visit.
How Frequently Do I Need My House Cleaned?
How frequent you hire us to visit is 100% up to you based on the needs of your household. 
Bi-Weekly cleaning is our most popular service
Bi-weekly is perfect for most families. Weekly service is great for really busy families
Monthly service is perfect for calm households
Is My Clean Fully Customizable?
Yes! Every cleaning service we offer is 100% customizable to your household's needs. 
Can You Clean My House If My Pets Are There?
We are a pet-friendly cleaning service and we are happy to clean your home while your pets are there.
Ready To Enjoy Your First Clean?
Daily – Weekly – Bi-Weekly – Monthly – Just Once